Human Resources
The undeniable advantages and increasing interest in having this service outsourced are following an economic trend, which is spreading among small and medium businesses as well as larger groups.
Human Resources, a strategic service, focus on performance optimization, quality control and profitability.
Our expertise is available to you for successful outsourcing!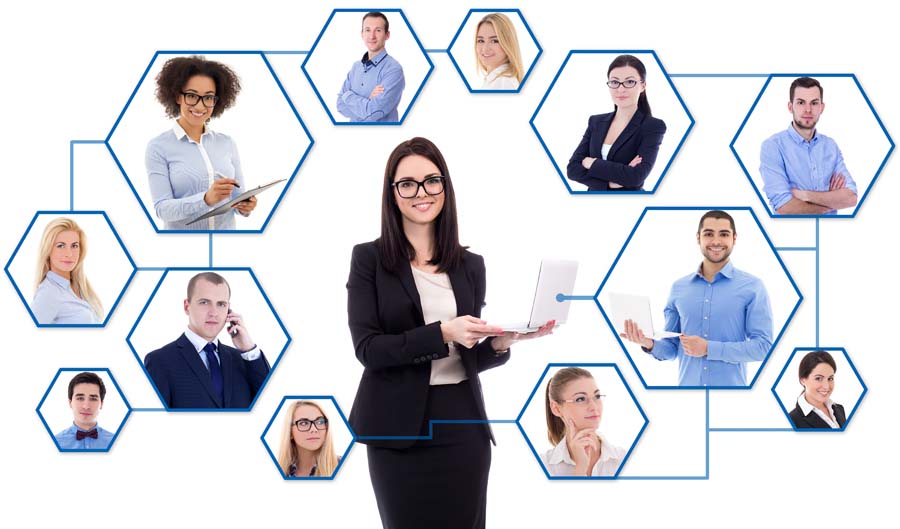 ---
Personnel Management
Personnel management must comply with and respect policies.
Personnel management:
Implementation of benefits
Staff Management (contracts, vacation time, overtime, sick days, maternity leave, paternity leave, etc.)
Implementation and management of Luncheon Vouchers
Management of medical visits (medical center registration, appointment scheduling and follow-up)
Implementation and follow-up with Group Retirement Savings and Company Savings Plans (PEE, PERCO)
Dashboards relating to HR functions (monitoring personnel, payroll, personal and contact information…)
Development and supervision of internal processes and procedures
Election of staff representatives (DP, CE, CHSCT)
Workplace posters, Mandatory document for professional risks
International Mobility
Overseeing of travel expenses
Implementation of HRIS
Payroll:
Pay slip preparation
Implementation and preparation of monthly, quarterly and annual declarations : Urssaf, retirement funds, death and disability insurances, DADS U
Handle all new hire (DPAE) and exit formalities
Training
For maximum effectiveness, training cannot be improvised. It must always be properly prepared: we must establish clear teaching objectives, with the appropriate content, and ways to implement what is learned, and tools for support. We also offer our expertise in this area:
Preparation of training plan
Support for choosing the right program and kind of training, with the right company, registration and analysis of results.
OPCA documents and communication with the OPCA.
Recruitment
We are there to support your company during all its major milestones. Expansion may require new personnel.
We support you with:
The writing and publishing of employment ads
Implementation of the recruitment processes: connecting with recruiters, schools and universities, participation in job fairs, etc.
Pre-selection of candidates, responding to them
Interviews with pre-selected candidates
Welcome, integration, training and follow-up with recruited staff
Occupational Health and Safety Management
All employers are obligated to ensure the safety and health of their employees on their work site (Article R1221-2 in the Labor Code).
Therefore, all employees must have access to periodic medical check-ups within the framework of their professional activity.
This obligation rests on the employer in order to be sure that the employee is apt to carry out his/her duties, as well as to make certain adjustments to the job, or assign certain duties to another position when necessary.
The organization and management of medical visits is too often neglected by Human Resources because it may be seen as a simple administrative formality.
We provide support and management for medical visits to help you comply with your legal obligations:
Management of rapport and formalities with occupational health centers
Appointment coordination, notices and scheduling
Follow-up on visits and reminders, text messaging or emails to employees
Management of medical visits for new hires, and those coming back to work after a medical leave
Management of appointment changes and cancellations
Management of wellness certificates
Legal monitoring of labor legislation on occupational health
---
Request for a quote: The outsourcing of Human Resources
---
Quote
---
Request for a quote: The outsourcing of medical visits
Quote
---
---